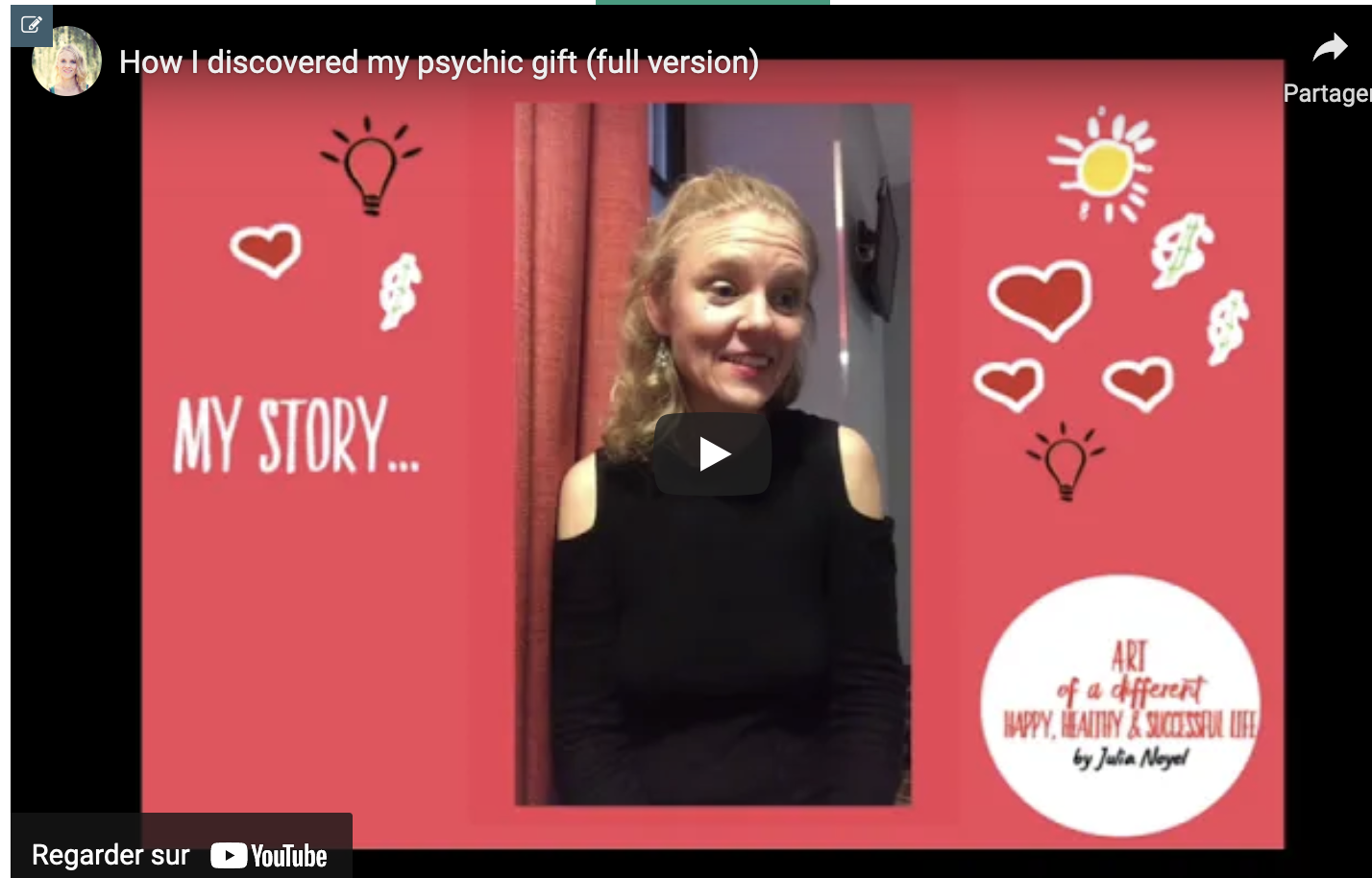 Are you wondering if you have any psychic gift? Are you experiencing strange things?I can imagine how you feel! My name is Julia and I am founder of a happy, healthy & successful life and Expert, highly Intuitive and expert in body-mind-soul communication.

In this very personal video I share my story and experience of how I discovered my psychic gift over time. Please feel free to contact me or subscribe to my coaching programs to feel less alone and get control back over your life.

In order to allow me to continue my work here on youtube, please kindly help me by liking and commenting on my videos, by subscribing and sharing my videos.