Create a different, happy, healthy & successful life. NOW.
Build a SUBSTANCEMIND® &
Master the art of a happy, 
healthy
&
successful
life
 a 10 Week Program
to overcome self-doubts, listen to yourself,
understand root causes of your patterns and release blockages & traumata
to be HAPPY, HEALTHY & SUCCESSFUL 1158 EUR

Do keep suffering from the same problems, repeated negative life patterns, conflicts, anger issues, inexplicable pain, different symptoms?

You struggle with digesting negative emotions?

Afraid your body cannot cope anylonger with all the conflicts and repeated failure?
You hear over and over again 'there is nothing to worry about' but you sense there is!

Having the kind of impression: now it is too much?

Tired of not getting a solution that works

?

Worried for yourself, not knowing who you can believe in not knowing, who is wrong or right, what is true and what is not?
STOP. Trust your intuition and listen yourself! Every problem, no matter what we have, whether it is pain, relationship or financial problems, emotional outbursts such as outbursts of anger, depressive states or other recurring issues, in my experience and point of view happens for a very specific reason and it is important to take action and help your body, mind and soul.
Get control back over your body, mind & soul
Do any of these sound familiar to you?

Check the boxes in order to see if I can help.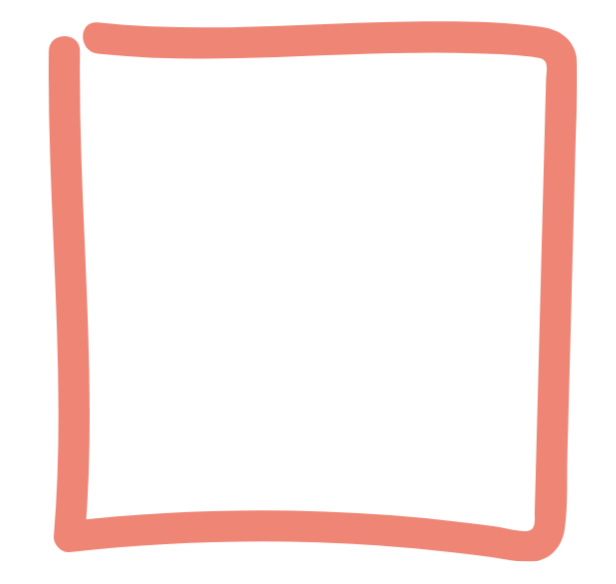 You feel like personal development, love, success are not for you, as nothing works at least not for long.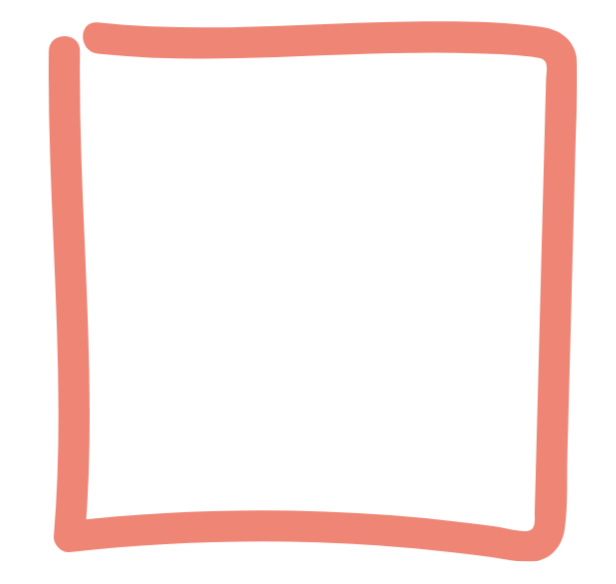 You have the impression of having less and less control over your life, body, mind despite your optimism?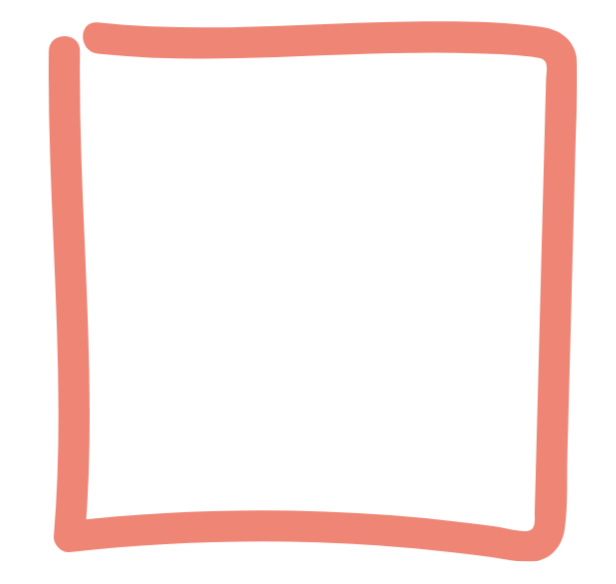 You are afraid you will never find the cause for your pain, never get better, you tried some techniques but it does not work, and you are worried things will get worse.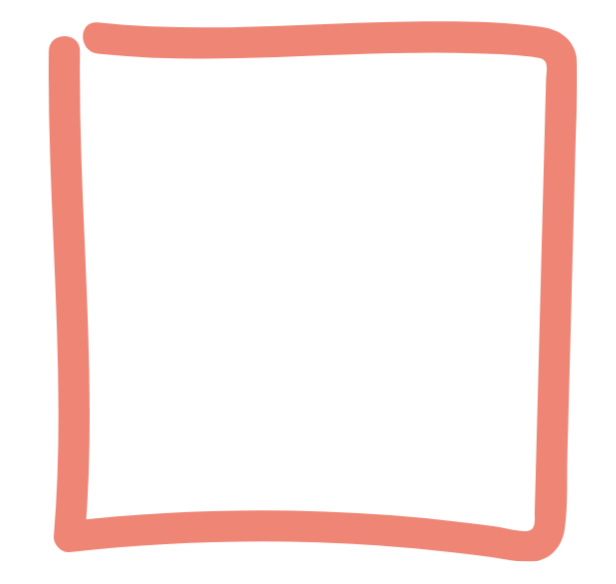 You are suffering from emotional issues, emotional instability, anxiety, having the impression your emotional tank is full?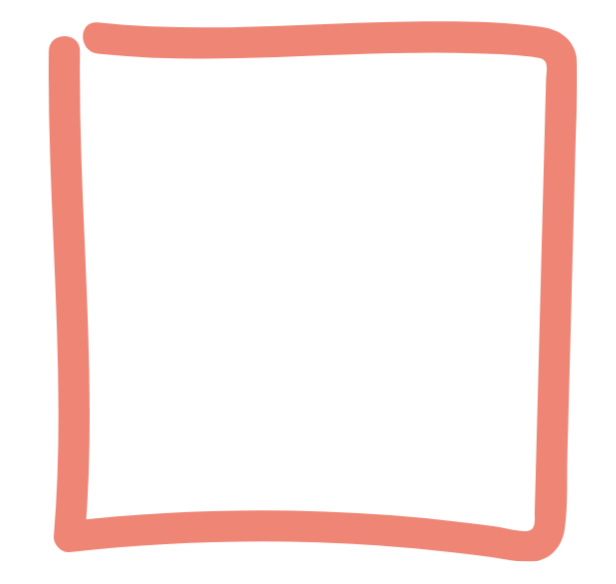 You feel like you will never get control over your strong emotions (anger, jealousy, mood swings, fears), your trial on mastering emotions made things worse?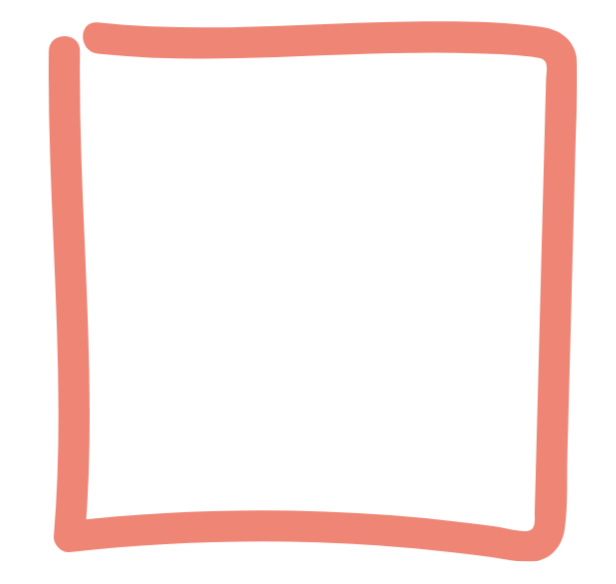 You feel completely numb ? Afraid of never feeling love & passion again?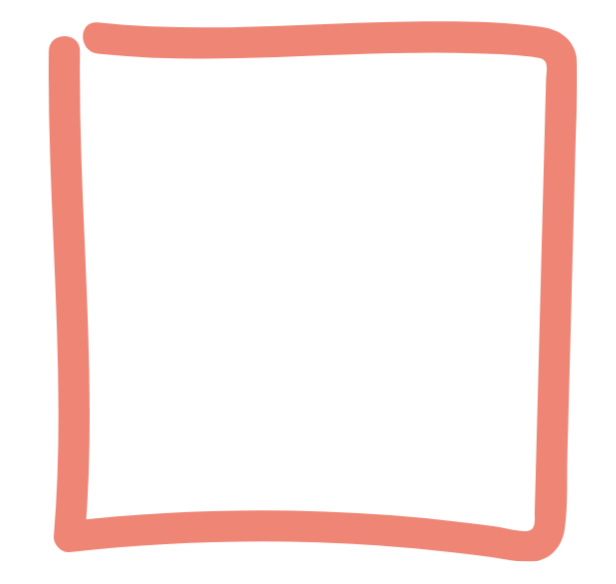 You struggle with harmful patterns, unhealthy behavior, conflicts, repeated relationship & financial problems?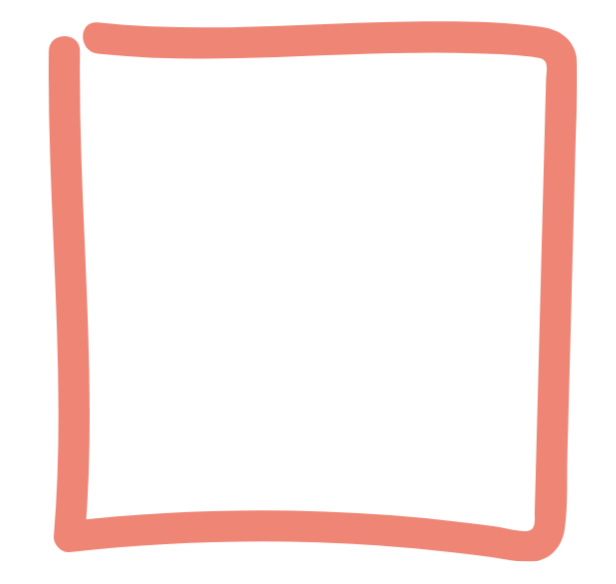 You have digestive problems, or intolerances despite your efforts of eating healthy, of healing and living a balanced life?
Did you find yourself in one of the above?
Whether you are…

Suffering from emotional issues, emotional instability, anxiety, chronic or unexplained pain, "cannot find the cause" of your problems, emotional numbness, harmful patterns, unhealthy behavior, relationship problems, wanting to have children or taking your life into your own hands, you've come to the right place.
Even if you live with a partner who is affected or suffers from any challenges, you can help them.

In my own attempt to help myself, I developed SUBSTANCEMIND®, an approach that has brought me incredible insights about how the body, mind and soul functions and has given my estonishing insights and further strengthened my previous belief in the incredible fonctionning of our body, mind & soul.
What you will learn
In this 10-week intensive program I will share with you SUBSTANCEMIND® I have developed for myself to free myself from confusion, sudden intense pain, anxiety attacks, understand repeating patterns, emotional outbursts, repeated failure and other problems.
Instead of sitting there helplessly and hopelessly, you become the manager of your life and regain control of your body, mind, soul, and your life.
This program is based on my own experiences and successes.
By the end of this program you will:
Know why and what happens to you.
know how to free your inner SUBSTANCE & reach SUBSTANCEMIND-STATE.
know how to release all underlying blockages and stuck energies to help your body, mind & soul.
know how to raise your vibrations, stop all harmful patterns
have an approach to become owner and master of your life & future
have a strategy and approach to calm your fears, minimise pain and confusion and give you back hope for definitely overcome your patterns, and getting better on a sustainable basis
have learned SUBSTANCEMIND© my secret, approach, I have developed during my spiritual awakening and that helped me to get quickly control back over my life, raise my vibrations, and completely changed my life.
have learned an integrative mindful approach taking into consideration your left and right brain, your heart, entire body and soul and to cleanse all underlying issues on your own and not only that 
an easy and integrative approach that helped me to get true love back into my life. (check out program here)
have an approach to s

tay positive and optimistic,

develop a strong mind & trust in yourself.



Most important features
Get your super power back
Discover your gift
Overcome confusion & impulsiveness
Help you to understand and lead your body, mind & soul
Make others and yourself feel ok,
become aware of intolerant communication
Have a strategy to get your joy of life and passion back
Do it your way: to accept your uniqueness
Learn autonomy: free yourself from the thoughts of others
Adopt an 'I can do it attitude': move forward with your fears
Be empathic, understand your emotions
Giving up is not an option
Simple:
installment paymens possible up to
€690 upfront
and
2
payments of
€234
/(within 3months)
€690 upfront and 2 payments of €234/month
A one-time payment of 1158 EUR
Buy Now + Get An Extra Bonus (access to email class 'Become a Master Manifestor' + 'Black sheep live better, how to realize your dream life stepy by step' Total value = 72 EUR)
Why are there no testimonials?



Because each story is unique and in this class I will teach you to trust your heart and intuition and this starts here!  I do not want to influence you by other people's opinion or any marketing technique but you to learn to listen to your heart and intuition because this is my program and your struggles might be about: TRUE autonomy and freedom as well taking full responsibility for our choices in life.
I believe, what other people believe or experience is the person's opinion and what might be good or bad for them might be quite different for you. I personally never relied on testimonials or rankings and always relied on myself. I even tried to close my eyes not to see them. This is one of my keys of success in life in general and also during my spiritual awakening period and one of the first I wanna share with you. Before subscribing to this program dig deep into yourself and feel how it feels and what you think. Then decide.
FAQ But how can I know this program is right for me? Well, as said below you need to listen to yourself. If you do not feel sure, take a couple of days to reflect and feel. You can watch my free master class in order to learn more about this program. I believe if you found my program there is a reason for it, dig deep into yourself to understand how you feel and the why and you decide if you feel that this is the right thing to do.
By clicking here, you agree to be directed to our learning platform (hosted on Learnworlds) and your data collected and processed for subscription and payment
for this program. Of course you can still opt out once on this platform. Find out more about our privacy policy here.
Modul 1:

In this phase I will share with you my story and how I used SUBSTANCEMIND® to help myself.
This modul will help you to take a stock of your current situation and clarify your expectations and goals.
Modul 2: 
In this phase you will learn what you need to reach state of SUBSTANT MIND.
In this phase you will learn how to detect blockages you need to release in order to help yourself and get a substant mind.
Modul 3: 
In this phase you will get prepared for starting your actual journey to getting a SUBSTANT MIND.
I will share with you my experience and tips and lessons I have learned to get yourself in the ideal conditions for your SUBSTANCECLEANSING journey. I will also share with you how I organised myself for my SUBSTANCECLEANSING activity and to protect myself.
Modul 4:
In this phase I will  show you how I identified blockages by using SUBSTANCEMIND® approach to release the issues.
I will share with you my tools I build for myself together with the universe and god creator of all that is and that helped me to get a clear mind, to understand the TRUE reasons for my past struggles in my life, and got rid of any self-doubts and pain and successfully helped myself.
Modul 5:
In this phase you will learn how to release step by step the issues by using the SUBSTANCEMIND® approach I have developped for myself with help of god and universe as well my higher self.
You will learn the exact steps I have used to help myself, to reset myself, ready for an amazing deep love relationship and having children, release any self-doubts, negative patterns any blockages from my life.
Modul 6:
In this phase you will learn how deal with challenging interference during your SUBSTANCECLEANSING journey.
I will teach you how I dealt with interferences, different kind of energies and how I stay focused to reach my goal.
Modul 7:
In this phase you will learn how deal with anxiety and doubts, low motivation during your SUBSTANCECLEANSING journey.
I will teach you how I dealt with anxiety and challenges, low motivation during my journey to a substant mind using SUBSTANCEMIND®. I share with you what I did to calm myself, how to overcome moments of huge fear and techniques how to deal with unpleasant feelings, stay motivated, and develop survival strategies for challenging times.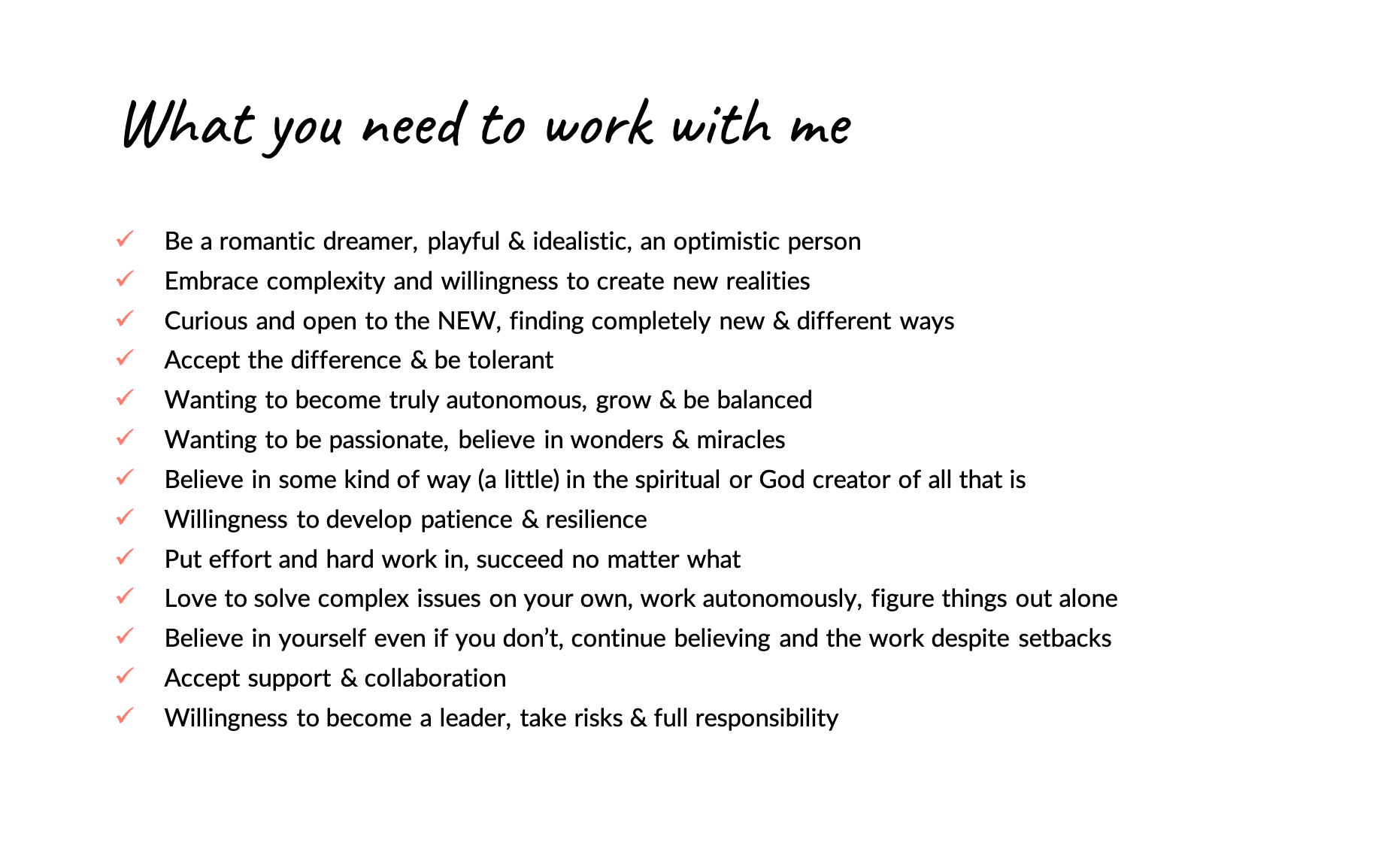 You are ready and you feel sure enrolling in this program
is what you absolutely need?!
That's great! Let's waste no time and start right away!

SUBSCRIBE directly to my 10 weeks transformative program by clicking on 'add to cart' buttom below! 
By clicking here, you agree to be directed to our learning platform (hosted on Learnworlds) and your data collected and processed for subscription and payment
for this program. Of course you can still opt out once on this platform. Find out more about our privacy policy here.
 What is included in the transformative program?
Inspiring & guided Video sessions
More than 3 hours content in which I share with you the exact strategy and approach I have used back towards a peaceful body, mind and soul and a happy, healthy and successful life.
Downloadable Roadbook, checklists, self-assessment etc.
You will get your Roadbook with more than 300 pages, including Worksheets, Self-check, Self-commitment sheets. You can keep it, print it and work through it over and over again. In this roadbook, I have summarized all my secret strategy, personal actions, thoughts, reflections, tips, intuitive insights I have gained using SUBSTANCEMIND®.
1158 EUR
1158 EUR, installment payments possible €690 upfront and
2 payments of €234/3months or
€690 upfront and 1 payment of €468
The rate includes live group calls and more than 3 hours video coaching, 300 pages workbook, checklists, quizzes, and self-check at the end of each week, SUBSTANCECLEANSINGfor. where I teach you SUBSTANCEMIND®.
Possibility to upgrade to get true love back program at any time (+1400 EUR)
By clicking here, you agree to be directed to our learning platform (hosted on Learnworlds) and your data collected and processed for subscription and payment
for this program. Of course you can still opt out once on this platform. Find out more about our privacy policy here.
Get all the benefits
a method to change your life permanently and set a solid foundation for a sustainable
happy, healthy & successfull long-lasting life

help yourself and your body, mind and soul and release any deep root causes

feel powerful and autonomous




feeling calmer and in control, finding inner peace

shape one's life autonomously and strengthen one's self-esteem

Prevent further problems or influence any issues positively

feel deep love and one's body again

increase the likelihood of solving complex problems

better manage and positively influence pain, release energetical underlying blockages

remaining controlled even in the face of dispair, arguments and anger

increase your energy level in the long term to

change your life completely.

Positive side effects
break away from old, deadlocked patterns,
behaviors
be connected to the divine
solve relationship problems, and energetic blockages,
understand underlying issues for financial problems,
stop repeated failure in work and partnership,
understand outbursts of anger and emotions,

shape one's life autonomously

 and strengthen your self-esteem

release stuck emotions and negative thinking
increase your energy level in the long term, to strengthen your health and your self-esteem.
What this program is not about
In this program I will NOT teach you any of the following practices:
relaxation
meditation
yoga
breathing techniques
eating habits, etc.
For whom?
For all people who want to help themselves, get out of the confusion, learn to listen to themselves and free their inner SUBSTANCE; For all people who are struggling in reaching their goals; who are struggling with inexplicable pain and symptoms, who struggle with having children, finance or overcoming their struggles. All people who wanna overcome self-doubts, understand root causes of their patterns and release blockages. All people, especially highly sensitive and Empaths, who want to be definitely happy, healthy, successful, have tried a lot of different things to change, but nothing worked, or things even worsened, who are worried and who have the impression they have no control over their lifes, body, mind, soul. Check also  –> my back to true love program here.
By clicking here, you agree to be directed to our learning platform (hosted on Learnworlds) and your data collected and processed for subscription and payment
for this program. Of course you can still opt out once on this platform. Find out more about our privacy policy here.

Unsure if this program is the best for you?
I have prepared a detailed table for you so you can compare all the programs.
Have a look at the comparison here.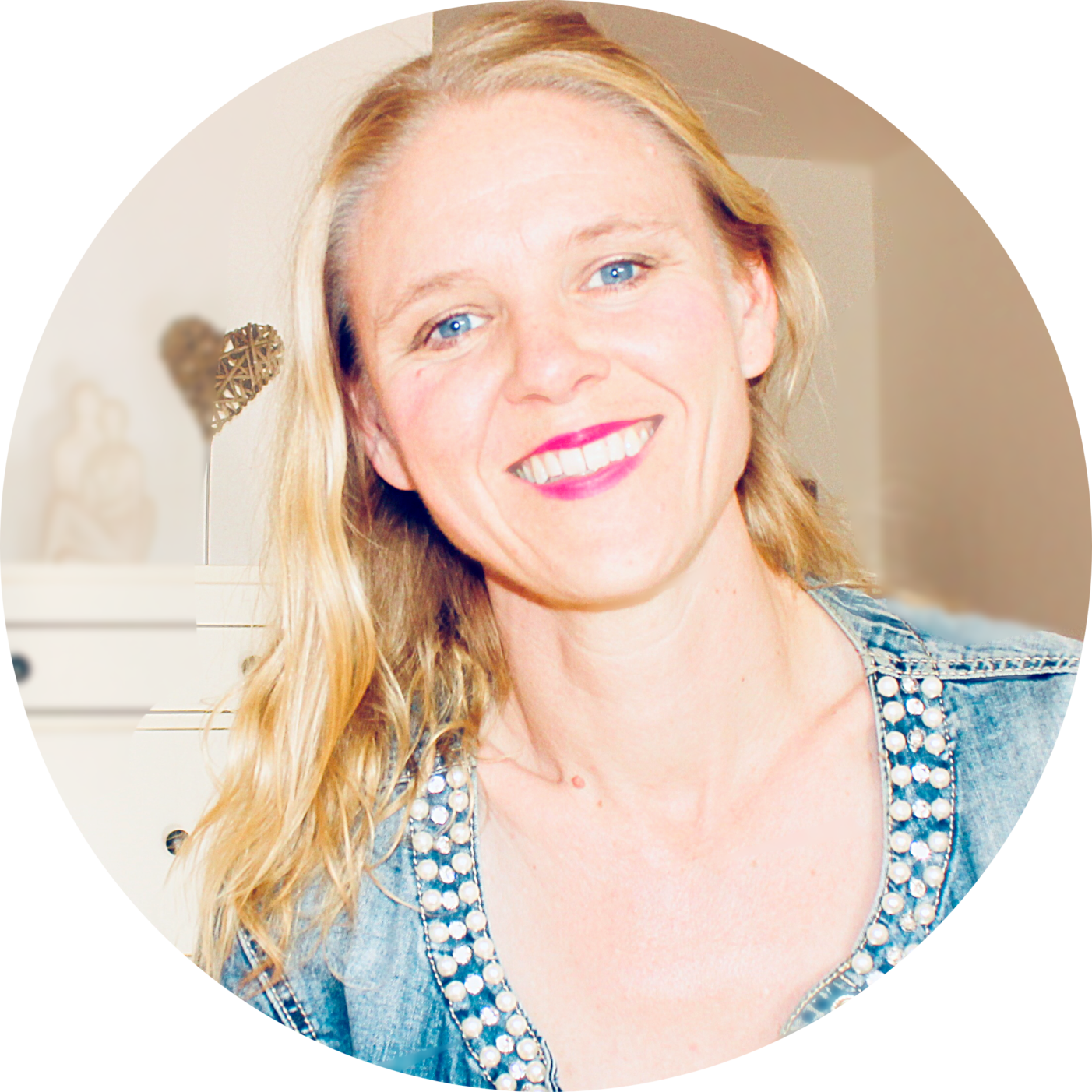 Why learn with me?
I have listened to myself successfully several times in my life, preventing struggles and helping myself to get rid of intense pain, chronic issues doctors could not find the reasons for or believed impossible. I have worked 22 months full-time on myself with love and dedication and done a complete reset of my body, mind, and soul cleansing all my cells completely. During this intense time and after this incredible journey and adventure (that was to be honest kind of forced due to intense sudden pain) I not only helped myself successfully, but also my life completely changed as I finally discovered my true strengths and gift, the amazing functioning of the spiritual world, of my body mind and soul and overcame always repeating patterns, self-doubts, and strong emotions and could finally create a solid foundation for succeeding in my deepest heart desires of having children and a deep loving, harmonious love relationship with my man, earning money with my gift.
I have been early passionate about energy, the divine and understanding the root causes for struggles. During my spiritual awakening and to solve my pain, I have created SUBSTANCEMIND® helping myself to reach my goal of not only freeing my inner SUBSTANCE but also building a solid foundation for a happy healthy & successful life, becoming a great person for myself and others, creating balance and reaching reunion and completing.
I am absolutely passionate about authenticity, true deep romantic love, and solution of no matter how complex issues. Being driven by excellence and perfection, I made it my mission to help everyone to be able to help themselves for a happy, healthy, and successful life. In this program, I share with you the process I used to reach my goal.
I am inner SUBSTANCE Coach, 'highly intuitive', founder of the art of a different, happy, healthy & successful life, SUBSTANCEMIND®, a certified coach and psychological advisor, corporate consultant and trainer, as well as an expert in soul-body-mind communication.
Is this a validated approach?
The approach, strategy, all tools I propose, SUBSTANCEMIND® included, are considered experimental. Although they helped me solve various issues and improve my condition considerably and successfully worked for myself, and have been validated by myself for my specific case, they are NOT widely accepted nor validated scientifically. Therefore, you need to take full responsibility for your use of it. If you do not agree to take full responsibility, do not purchase or consume my services or products.
Are there any secondary effects?
During this program and all other programs included, I may present or offer you different tools and techniques in personal development, energy work techniques, or using your intuition. You are free to use the tools that I offer. Under no circumstances you are obliged to use the tools I share with you. Certain techniques (such as energy cleansing, SUBSTANCEMIND® included, binaural sounds and the use of mudras) are still at the experimental stage and may eventually have side effects not yet known. You need to be aware of the existence of possible side effects of alternative methods. You must assume full responsibility when using these techniques. You use them at your sole risk. If you do not want to take this risk, do not subscribe to this program.
What to do in case of unusual symptoms?
If you experience any unusual symptoms, please inform me and seek the advice of a health professional if necessary. Always listen to your guts and intuition as well as your mind.
Should I use/do all that you suggest?
I do not pretend to predict your future nor do I pretend to know what is best for you. The information, tools, and wisdom shared are my personal advice & opinions, and tools that worked for me. Even if the tools and advice described here have helped me and others and it is my real pleasure to share with you my experience, knowledge, and my intuitive gift to help you on your journey towards a happy, healthy & successful life, you ALWAYS need to critically reflect on what is said and chose what is the best for you, eventually adjust according to your specific case or needs. We are all different. Remember you are entirely responsible for all decisions and actions you take in life and need to use your own judgment and decision-making capacities. If your intuition says a piece of specific advice, too, product, service is not for you, listen ALWAYS to your intuition.
Should I go and see a doctor, take medication etc. ?
You absolutely should see a doctor/specialist and make/continue required analysis or/and ask for being prescribed analysis by your doctors (such as eg. regular blood & urine analysis, echography of all vital organs) as well as all normal bi-yearly or yearly follow-ups (more often depending on your specific case). Remember energy work/cleansing/personal development AND medicine are two complementary approaches.
How fast can I expect to see results?
How quickly do you want to get results? I immediately had positive and lasting changes for some points, for others it took longer, I saw a profound change in myself after 18 months of daily work. However, it differs from case to case, and person and what topics you are working on.
I had already tried several tools and things got worse.
I understand. For me it was the same, I had tried a bunch of tools and approaches. Things got always worse. When I used SUBSTANCEMIND and SUBSTANCE-Formula, things got better for me. So there is hope for you it will be the same. The fact you were drawn to me might be a good sign.
Will I get immediately access to the class content?
Once you purchase one of my programs your program will start 48h after subscription.
Is everything available immediately?
It depends on the programs. Most programs are dripped. This means you will get your content in small portions and each week new content.
How long can I keep it for?
You can access material for one year.
How much time is required?
You are the owner of your progress and success. Ask yourself how important your project/your success is to you and how much time and effort you wanna put in? I had made my project a priority and have worked full-time using SUBSTANCEMIND for 22 months and then part-time. I spent 5 hours in the morning and between 3 and 5 hours in the afternoon/evening every single day to use SUBSTANCEMIND. Personally, I think the more time you put in, the faster you can progress and see results. But you can determine your rhythm and intensity individually.
What if it's not what I expect?
Please think and feel through it before you subscribe. Double-check with yourself if this feels/is good to you. Watch free webinar to get a feeling about how I work. Working with me requires enthusiasm, and readiness to be open to the new. The probability I share with you things you have not expected is high. My own journey back toward true love was not as expected. I had to deal with getting out of my comfort zone and rethink the world. As it is called in Tarot you might go through a tower moment, a period of great change, that sometimes can be challenging as you realize there is something different no one had told you. Especially if you're more of a very rational or down-to-earth person. Your life won't be the same again.
Is there a guarantee?
Even though I strongly believe in the efficiency of my tools and services and use an encouraging tone and language in all my services, products, and marketing, I cannot guarantee you any results. The level of your success and the results you achieve will be subject to a number of wide-ranging factors which include for instance (but are not limited to) your specific context, background, your education and skill level, experience, time, patience and effort you put in. Testimonials, comments, and explanations on my youtube channel any other social media or website www.julianoyel.com do not constitute guarantees, warranties, or predictions.
Can I share this with a friend/teach it to others?
You are not allowed to share this with others neither in private, neither in professional context. Please notice, everything I share with you is strictly confidential. Once you subscribe you agreed to keep all information confidential. The content, strategy, tools, scripts, readings, handouts, ebooks, podcasts, videos, checklists, and any other materials or content, the knowledge I provide you within this program are typically meant for your sole personal educational use and personal development and should not be discussed, shared, copied, or distributed without my prior written permission or the copyright holder. If you have questions or wishes about sharing or teaching, using specific materials outside the course, either with your friends, your partner, your family, colleagues, clients, any other people, or on the internet, please kindly ask me by email info(at)julianoyel.com. From a legal point of view, please notice that all my material is under copyright. By having accepted to subscribe to this class you have accepted to keep this information confidential and only use it for your personal development project. The unauthorized copying, performance, or distribution of materials, teaching or use with your clients protected by copyright law may subject individuals to civil and criminal penalties if undertaken without the prior written authorization of the copyright owner. I have spent years of research, hours of work, effort, money, and time putting this class together. Please kindly respect me and the hard work and effort I put into this work.
Can I cancel the subscription?
You can cancel service within the legal french time frame as detailed in terms and conditions; however, I truly encourage you to think/feel before you subscribe and avoid cancellation. Why? Because this class is about taking full responsibility, commitment, stability, making wise and well-reflected choices in life, etc. I believe it would be wise to act in accordance with those beliefs. I am personally not so much a fan of this trend of' no-risk', 100% money-back guarantee as I believe this fosters impulsivity and not wanting to take any risks, no responsibility for our choices, etc. I believe this is counter-productive when we wanna create sustainability, learn to listen to our intuition, and not in alignment with what I teach you in this program. According to my philosophy, what one gives/the way one behaves might come back to us in any area of our life according to spiritual laws. If you do not agree with my thinking it is better you do not subscribe to this program as the whole philosophy of my work is taking full responsibility for our choices and what we attract in life. I have prepared for you the comparison of my programs to be transparent about what is included in each program.
© Photo credit: My profile picture Julia Noyel, Font by Sam Parrett, © Julia Noyel 2022 Copyright. All rights reserved.