Do you want to have some clarity and inspiration for the next action steps you can take to change your life and succeed in your life projects, be happier, healthier and have success, reunite with your twin flame? I offer prerecorded intuitive card readings and intuitive coaching sessions for giving you guidance and support on your journey to a different, happy, healthy, and successful life for all topics around happiness, health, and success, true deep love.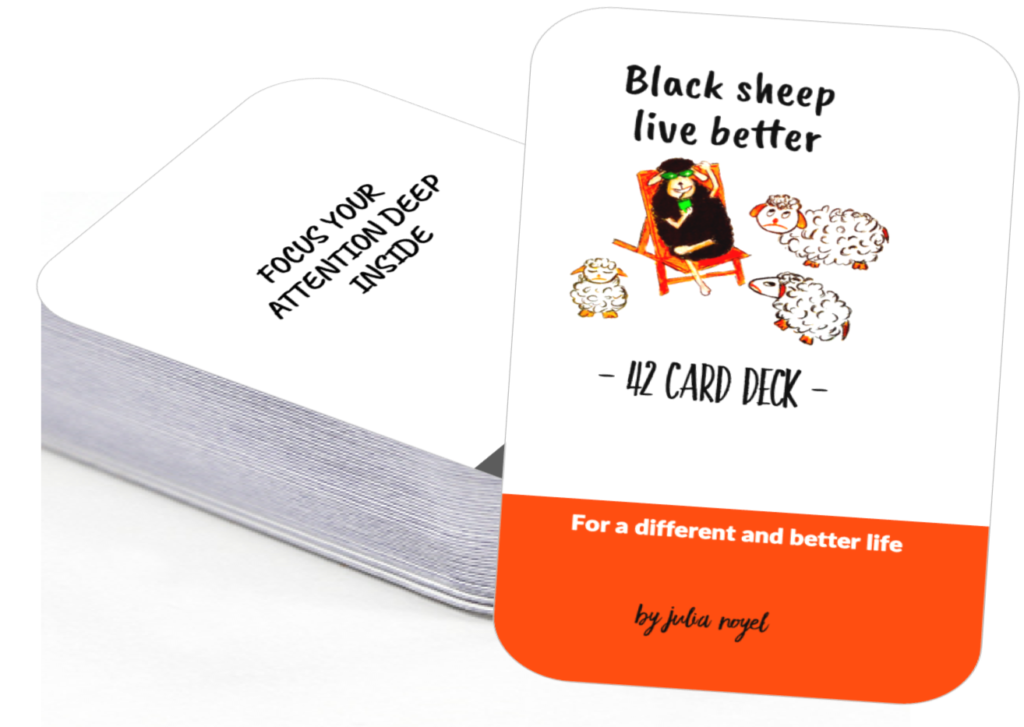 The aim of my intuitive sessions is to use my intuition and connection to the universe to help you to get awareness on what you can DO to change your current state and improve your happiness, health, and success in your love life & relationships, in parenting, work, and overall life. It helps you to get a new or different perception, to reflect on yourself. It serves as a tool of reflection to figure out was is best for you and how you can change or impact your current situation. I will share with you my personal strategy to inspire you to take the next step and tips. Developing your self-determination, autonomy, and power over yourself are important values to me and will positively impact your relationship with others.

My readings are interactive. I will ask you questions that will help you to reflect on yourself. This reading will give you clarity on the steps you can take, the skills you can develop, and conflicting beliefs, and allow you to get emotional and spiritual awareness. It will also give you the opportunity to ask questions along the way.
NOTE: Available time slots for a live reading are in Central European Time. Book your reading here. Make sure to use an online time zone converter to see what times these are in your time zone.
What You'll Receive:
Between 30 or 60 minutes of extended prerecorded video.

Use your own intuition to choose your video from library, pay and then enjoy!

Fees: 25 EUR (30min video) and 45 (60 min video) payment in advance by Paypal or credit card. Once you paid you will get an email confirmation with the watch link.
For reminder: My videos are intended for educational, informational and entertainment purposes and not to provide psychological, medical, legal or any other type of professional advice. My card reading offered here are intended to be used as a support in your personal development process and is not intended to be used, nor should it be used to diagnose or treat any medical condition, neither physical nor psychological. It should not be considered a substitute for seeking help from a suitably wise, trustworthy and trained professional or expert. The intuitive/energetic/personal development approach AND medicine are two complementary disciplines. The information provided does not in any way replace psychotherapy or the follow-up of a doctor, medical treatment, legal or financial advice. I do not claim to predict your future, nor do I claim to know what is best for you. The testimonials, comments and explanations on my youtube channel or on the site www.julianoyel.com or any other social media channel do not constitute guarantees or predictions. The purpose of this reading is to entertain you, inspire you, make you reflect on your current situation and your current behavior, encourage you to adopt healthier practices, inspire you to live happier, healthier & be more successful. However, the information, tools and advice given are my personal opinions or the opinions of other viewers. I share with you tools that have worked for me. Every person, every situation, every context is different and the advice and strategies contained here may need to be adapted to your specific situation, conditions and specific context. You are aware that you must decide on a case-by-case basis which specific advice or tools to use and which not to use. What was best for me may not be best for you. Always listen to your intuition AND reason, only follow advice that resonates. While the tools and tips described here have helped me, you need to think critically about what is being said and choose what works best for you. If you feel like this video or advice isn't for you, listen to yourself. My services are offered in good faith and are to be used at your sole discretion and risk. You must ensure that this information is relevant to your situation. You therefore agree to use this information under your sole responsibility. As a viewer of this video, you assume all associated risks, agreeing to hold Julia Noyel harmless from any liability, claim, demand, cause of action, liability, loss, damage and/or injury that may arise from the use of the information contained in this video/audio.