Are you unhappy with your current life? Not living YOUR life but a life that you thought you need to? Feeling different and not ok for wanting something different? You feel it should be different or you should do things differently, may you even tried to change, but then you listened again to others AND you are unhappy. Imagine waking up every morning feeling excited to start your day!
Become happy and change your life step by step.
Whether you're already know which kind of life you want to live, or not know it at all, the eCourse is a 21-day email course I have designed for people who want to live their own life, change their life and live a different, happy, healthy & successful life.
Become happy, create a life that suits you, live in harmony with your values, be different from others, and still feel happy and successful. It is possible! I know this from my own experience. I suffered from intense chronic pain 10 years ago. Since I have changed my life and my chronic pain whent away almost instantly. In this eCourse you will get all the strategies I used to change my life successfully.
What you will get from my 21 eCourse Realize your dream life step by step
In this eCourse I share with you the exact strategy I have used to change my life successfully and create a happy, healthy and successful life, romance and deep love. Instead of being a victim of your life, powerless, without control, learn how to take back control and become a master of your own life.
You will receive daily exercises, the success tools I have used in a structured and inspiring, simple and efficient way, a daily card (from my self-made card decks for emotional and spiritual awareness) I have picked for you intuitively as an additional inspiration as well as my insider tips for 21 days. Are you ready to create your ideal life? I look forward to seeing you on Day 1!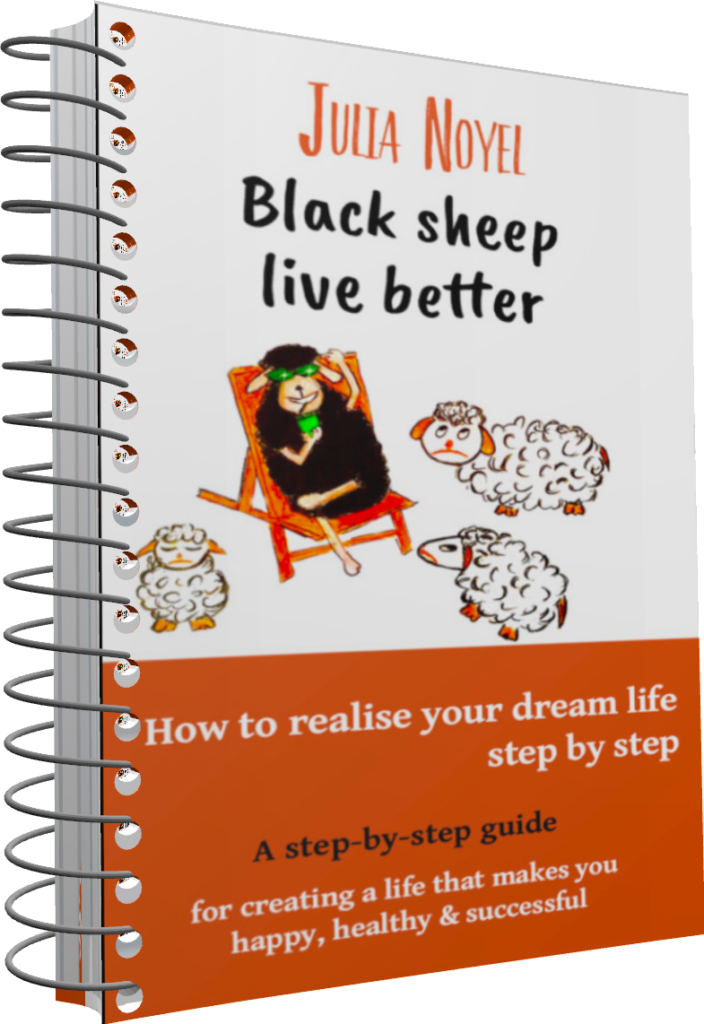 Price
99 Eur (= 4,7 Euros per day) (-:
Format
(1 to 2 A4 pages per day) with daily tasks, my favorite and success tools as well as my secret tips, as well one picked card per day as an inspiration from my emotional & spiritual awareness deck.

by email
FAQ
Is the eCourse the same as the book?
The eCourse includes around 60 % of content of my book
+ 22 intuitively picked cards by me with affirmations (from my emootiional and spiritual awareness deck) and my insights (in writing)
By clicking here, you agree to be directed to our partner SendOwl in charge of processing your purchase
and your data collected and processed for payment and delivery.
Of course you can still opt out once on payment platform. We use the email provider Mailchimp to send the 14 daily emails. Your data will be stored by me as well as SendOwl and Mailchimp to fulfill the order. Find out more about
our privacy policy here.