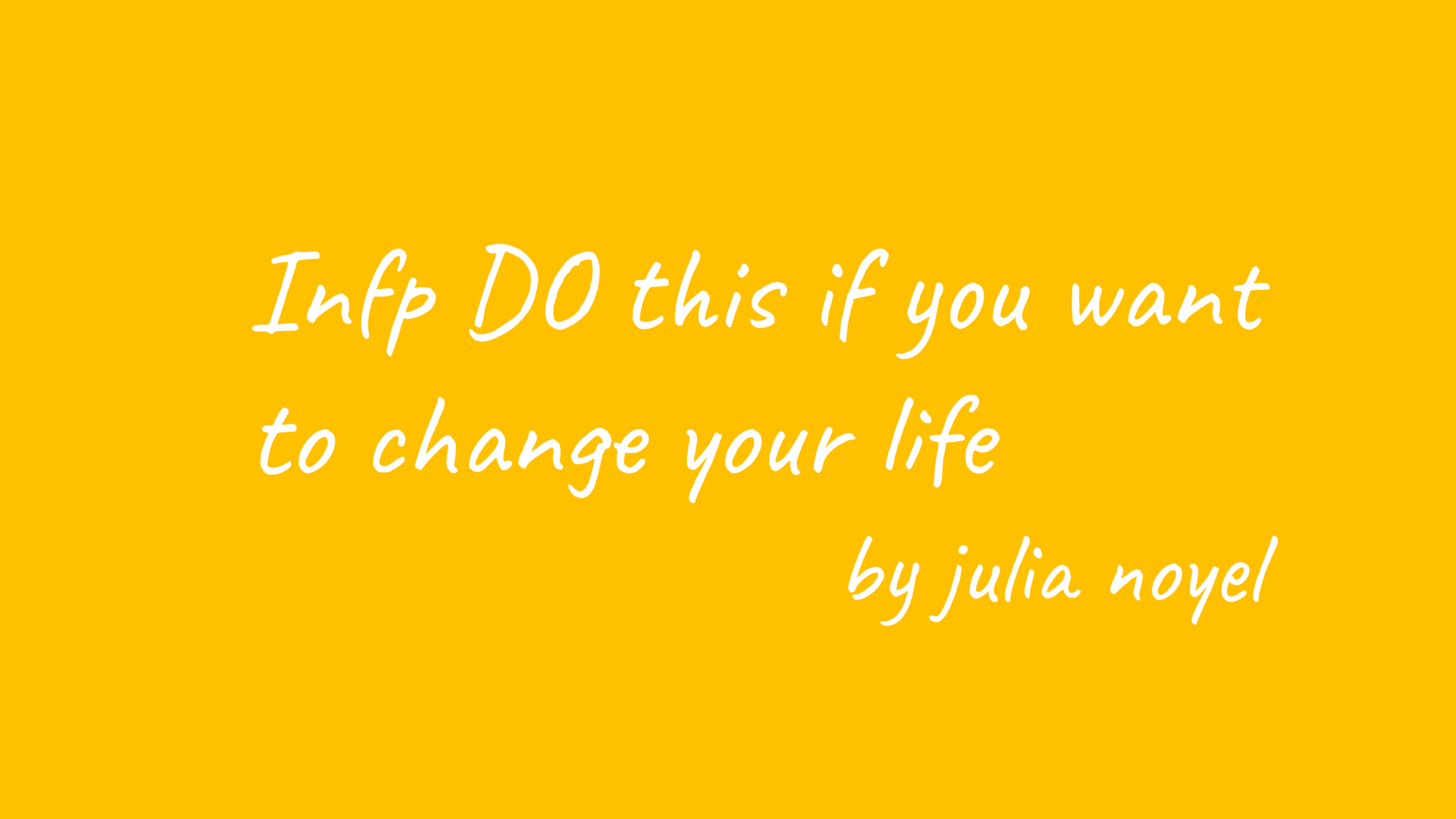 Infp – do this if you want to change your life
by Julia Noyel
Do you know the following situation? You are unhappy, in the morning you have trouble getting out of your bed, your workday is monotonous, your weekends consist of cleaning and going to the grocery store?

Imagine a different life, an ideal life! Even if you don't have a concrete plan yet, you know exactly what life, job, city,  partner would make you happier.
In order to successfully implement your plan to lead a
happy, healthy and successful life,
a life based on true love and romance – Julia Noyel
Infp – do this if you want to change your life
 
To achieve your ideal life here are 4 points that can help you:
Know what you really want and who you really are.

Stay true to who you truly deeply are

Listen to your intuition

Create a plan and take action
To change your life for the better, a plan can help. In my book Black Sheep Live Better I show you how you can create easily quickly create a plan to change your life for the better in a creative way. You will get to know yourself better and learn all the tools to achieve your ideal life now. Learn more here.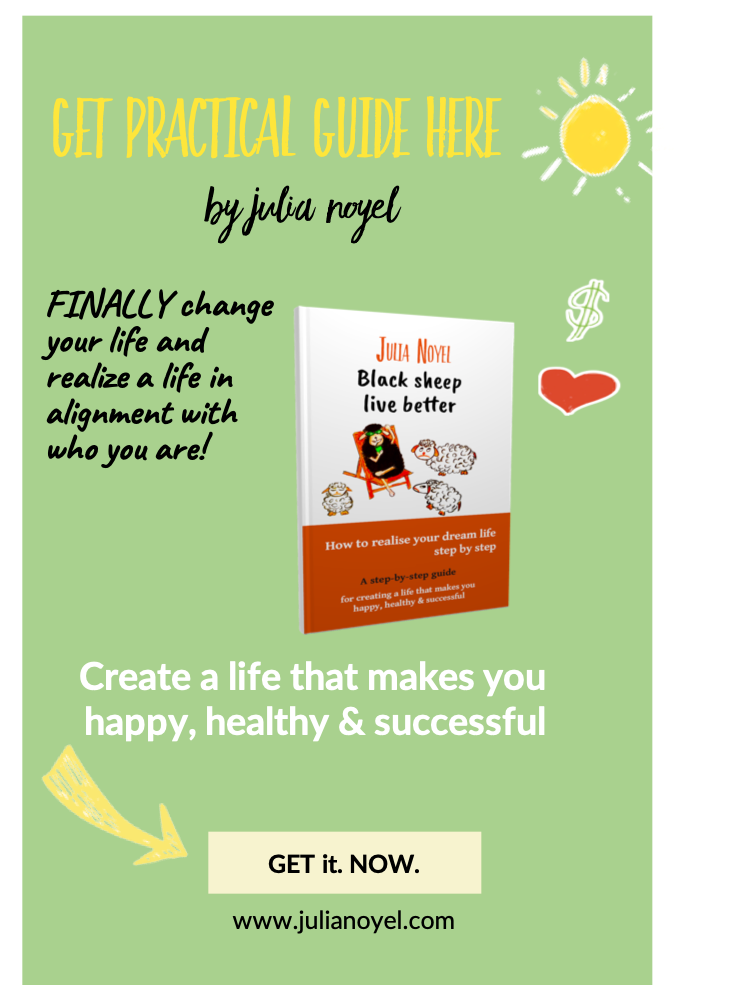 © Julia Noyel 2019. Copyright. All rights reserved. © Fotolia-© ArtFamily