Let's  yourself  make happy, healthy and successful  now.
The SUBSTANCE-Formula: How to master the Art of a happy, healthy AND successful life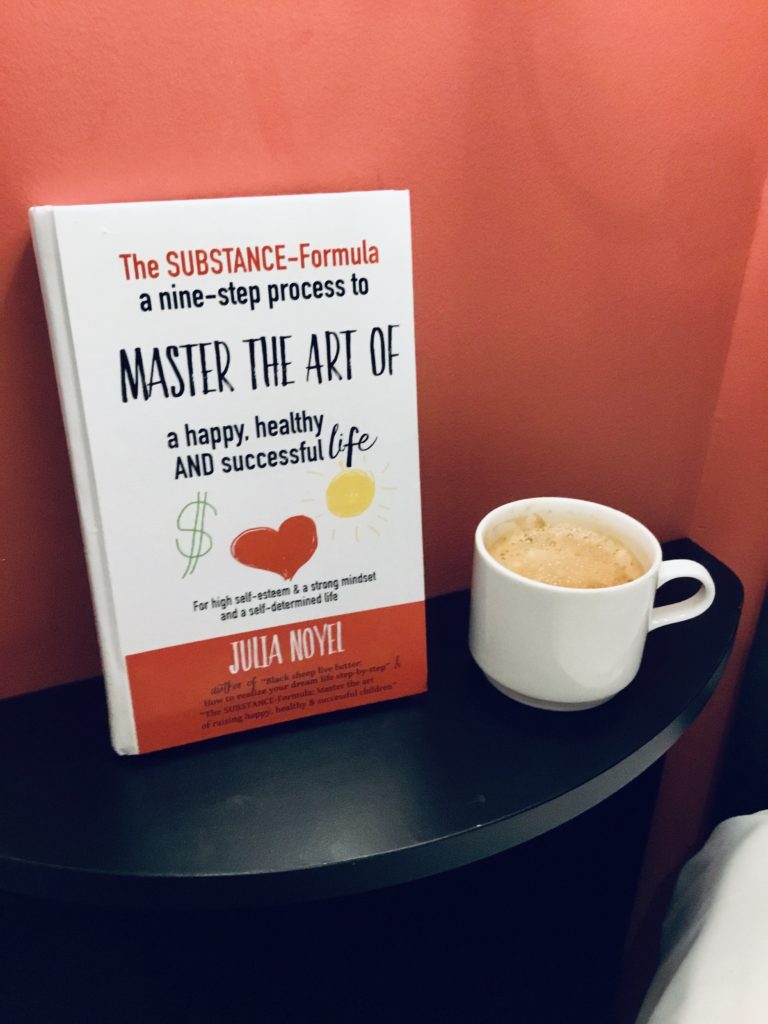 Imagine you feel ok, safe in life, happy, and successful. Even in times of problems, you will get out easily, you feel light and positive about life, having high self-esteem, having good health, enough time, and a strong mindset. Your reality is different? You are struggling in life in one or more areas, lacking self-esteem and self-confidence, out of control, unhappy, suffering from pain and failure and manipulation?
Maybe you have not learned the skills you need to have control over your life, to feel safe and confident in all areas of your life and to lead a self-determined life. Learn to build inner SUBSTANCE in 9 simple steps and set a solid foundation for a happy, healthy & successful life NOW. In my practical guide I share with you all my personal secrets to build a strong mindset and inner SUBSTANCE, to be self-confident and manage your life on your own!
In my book 'The SUBSTANCE-Formula: How to master the Art of a happy,
healthy AND successful life' I will show you my strategies to
raise your self-awareness, take the stress and uncertainty away by providing you with a clear and easy to follow roadmap
make one feel safe and others feel safe, create more harmonious relationships with others
become a responsible & balanced person
cope with and protect against harmful behavior and manipulation, toxic behavior
raise your vibrations and lead a life in harmony with peace and love
help you to become aware of, transform harmful behavior and adopt a healthier communication style
become autonomous and self-confident, cope with strong emotions
improve the bond with other people
reduce power games, stress, anger, and resentment
reduce unhappiness, pain, and failure
help you to have all the premises to build a happy, healthy & successful life
give you proven strategies and many more!
More outcomes
help you to know yourself better
help you to be confident and real to yourself and with others
help you to become a better role model and be proud of yourself
minimize financial and relationship problems
emotional autonomous and self-reliant person
better relationships with others based on more trust, love, and self-responsibility
balance your own life: more fun, more money, time, better health, more romance!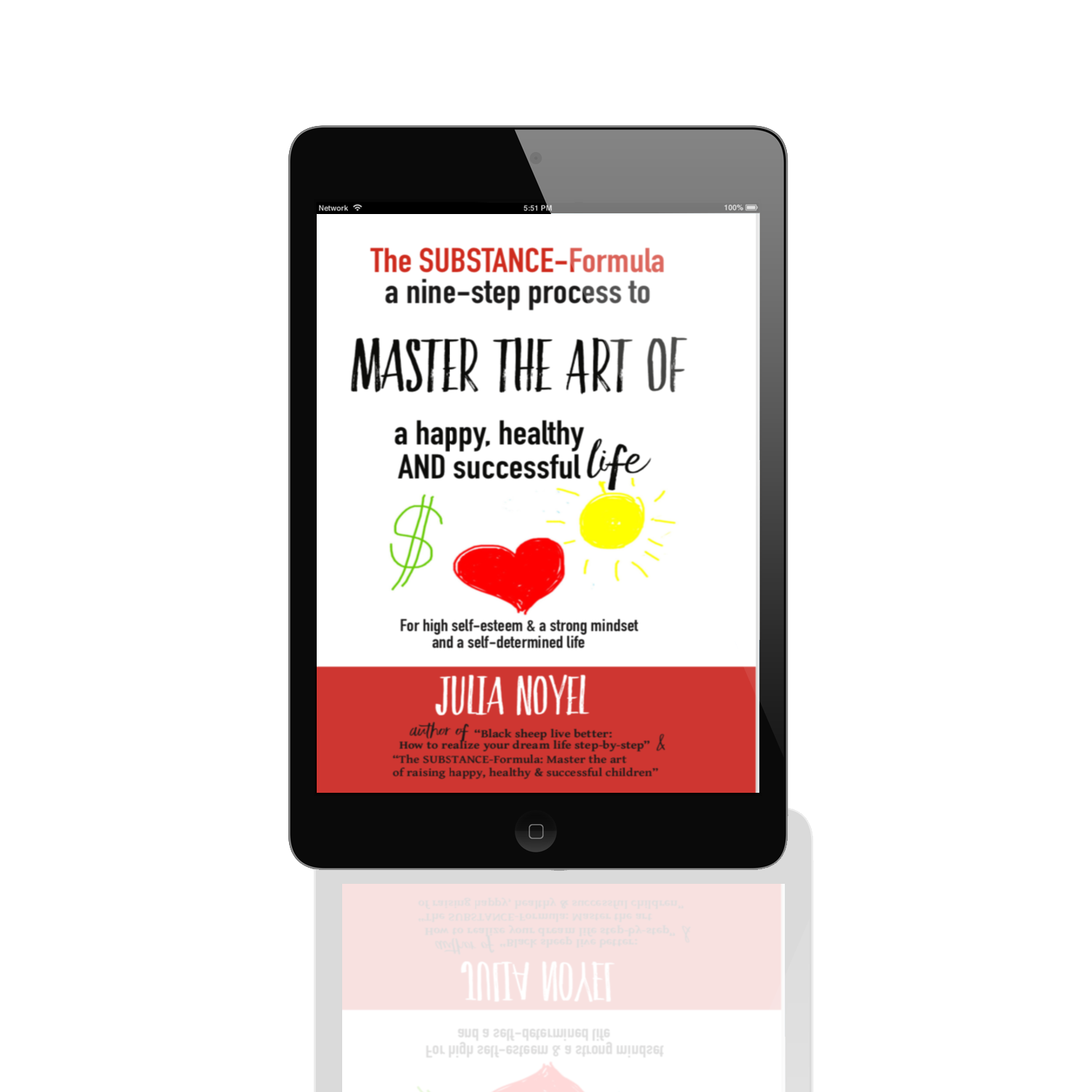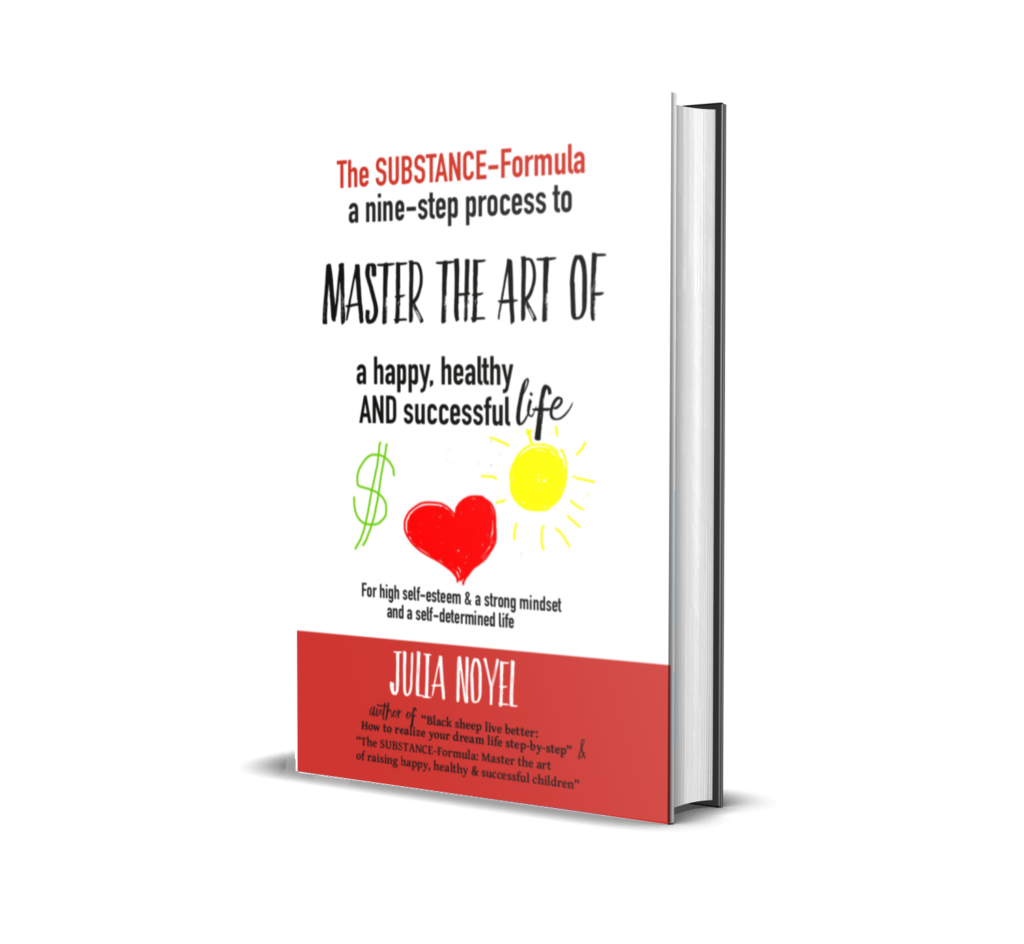 By clicking here, you agree to be directed to amazon and your data collected and processed for payment and delivery. Of course you can still opt out once on this platform. Find out more about our privacy policy here. I will receive a small comission when you click on the link with no additional fees when you by the book.

*** Important note: My boooks are available on various bookstores and platforms. Please choose the one you prefer. The Ebooks are available for immediate download and reading as KINDLE version on Amazon. To get ePUB version on BOD click here. By clicking here, you agree to be directed to amazon and your data collected and processed for payment and delivery. Of course you can still opt out once on this platform. Find out more about in our privacy policy here
In case of out off stock or for urgent need of delivery of print version of my book please contact me directly!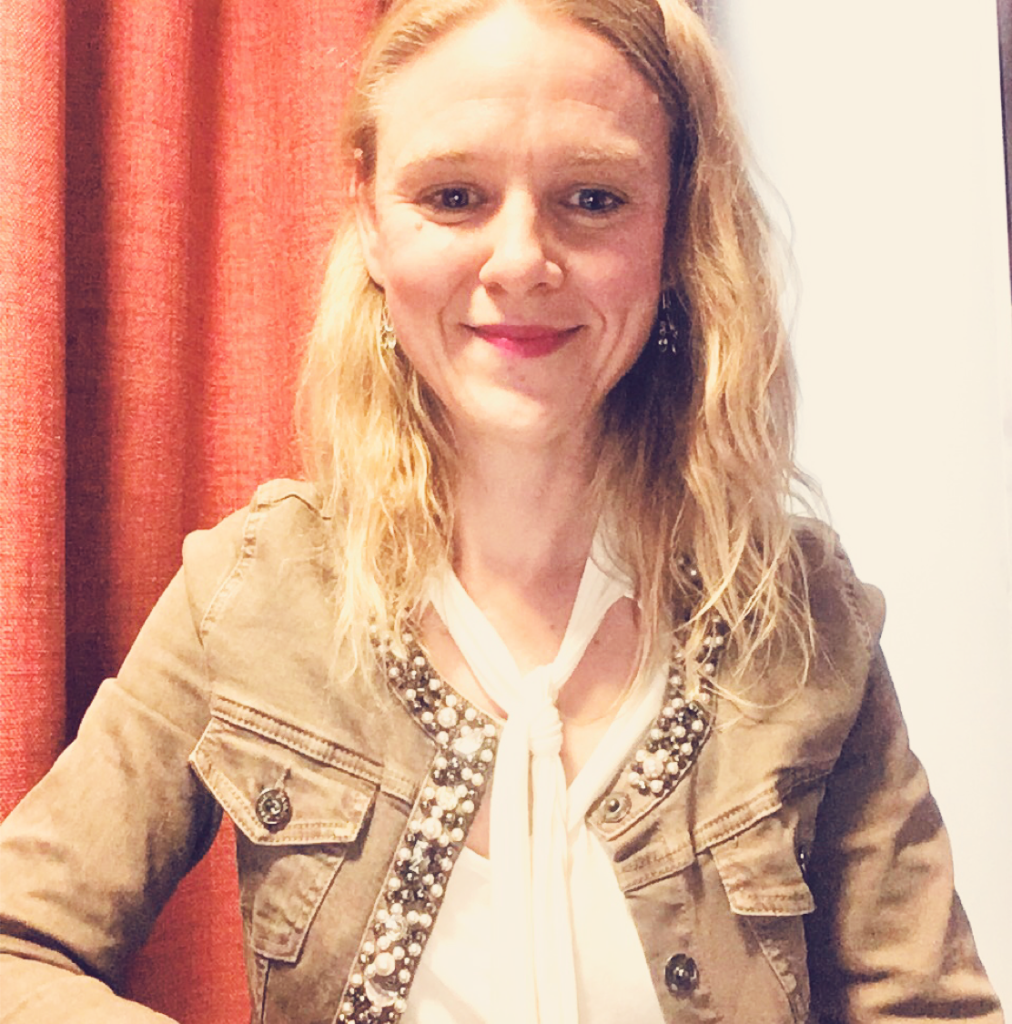 About the author
Julia Noyel is the founder of the Art of a different, happy, healthy & successful life, Inner SUBSTANCE Coach and Expert for self-confidence & a strong mindset. As a certified coach & psychological advisor, she trains globally people in how to lead a different, happy, healthy and successful life. Julia has an extensive background in people management, leadership, change management, interpersonal communication, emotional management, efficiency, energy healing, and body-mind approaches. She has been working with children, students, individuals, couples & leaders over the past years teaching the art of a different, happy, healthy & successful life through her books, online classes, workshops, and lectures in international schools and business schools.