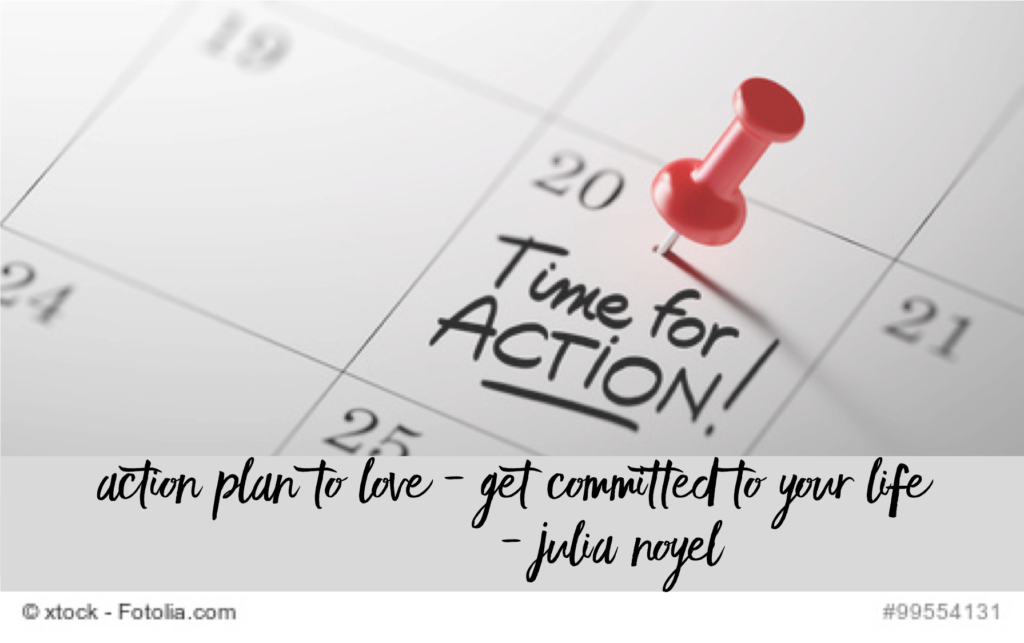 By Julia Noyel
You wanna be in a relationship that moves forward? You can have this. Having advised and met a lot of woman over the last years, I can tell you that this is possible.
You have dated a man for months without the relationship moving forward and you ended up completely frustrated? Being highly sensitive myself and having trained and met many highly sensitive and creative women in the last years, I have seen many women who feel like you. Being in a relationship not moving forward is frustrating and a waste of time. It makes us feel unloved and undesired.
The wrong focus is to check if your man is ready for commitment
The problem is that most women have a misconception about how to make the relationship move forward. They try to understand why a man does not want to move forward, they think it is their fault, they become anxious and angry, asking themselves why the man is not ready for commitment. They start complaining, setting ultimatums or trying to make a man jealous to test his love. And this is completely normal, because when the man does not move forward you lose your control over your life, your future, your life goals and projects!

Time is precious as YOU are! Let me tell you: You are absolutely special and you deserve the best. Nobody has the right to waste your time It is your right to have your dreams realized, getting a loving committed relationship with a man who is emotionally deeply attracted, passionate about being with you; a man who wants to make and spend his life with you.
How to know if your man is committed?
People who are successful in their lives, have projects. And you should have, too. They take concrete every day actions in order to realize their dreams and ideas. You want a successful committed relationship?  One of the basic issues in a committed relationship you need to check if you have common projects. If you have ever attended a project management course you might know that projects normally have:
project titles,
action items,
and concrete deadlines.
My project management approach here might kill your romantic veins, ladies. I am sorry for that and I guarantee you: I would describe myself rather as a romantic, passionate, a highly sensitive strong feeling woman, but I love "management"! Why? Because it offers you concrete strategies to move forward not only in the professional life, but also in personal life. The thing is when we are highly sensitive or an INFP we are so romantic and full of emotions that we sometimes forget to use our rational mind. I know, as a highly sensitive and creative woman, you are romantic, feeling, expressive, and that is great. It is your nature, and when you are in love you might lose your heads, being more in your heart, but NOT do most of the man. Most masculine man love planning, organizing, leading, managing, and taking actions. It is their true nature! And they do it when they want it. So when you are looking for a long-term relationship and you want to know if your man is committed and wants to get engaged, have children, have a house, travel and so on, keep your eye on "the actions he takes ". This is the most critical for most women. A lot of the women I met, want to take over the role of the project leader! And then the man withdraws even more. It is not your task. It is not your role to make the action plan move forward, it is your man's one. If he does not move forward there is a specific reason for it and you should be vigilant if you do not want to waste your time.
Over the years of experience I finally got it: The secret. Most of us want to know if a man is committed to us, because we feel he is not. From my experience this question will not really make you feel better. You need to reestablish the control over your life, completely get committed to your life. This change in mind completely changed my life and took away a lot of desperation and frustration. You want to know what I mean by taking control over your life, how to get completely committed to your life and how to do it? Do you feel ready for a happy, healthy and successful relationship and you are curious to learn simple and effective tools to get a committed relationship, learn more here.
---
@ Julia Noyel 2016, copyright. All right reserved.