Successful, but unhappy, mood changes, no SELF-CONFIDENCE, permanent ANGER
or frustration, chronic pain, it is all too much, constant CONFLICTS,
NO control, failure, totally EXHAUSTED, constant efforts, INSECURE,
ALONE, UNIMPORTANT, misunderstood, INVISIBLE, DEPENDANT, NO MONEY,…
Is this familiar to you?

You seem to have everything to be happy, but you are not?
You might be successful in one area of your life, maybe your job or your relationship, but in other areas of your life it is a constant battle and nothing works? You've tried a lot. You want to give up: your dreams, work, your relationship? Good that you are here.

There is a success formula.
Hi, I am Julia.
I am founder of art of different, happy, healthy & successful life. I teach people especially highly sensitives, Infps, empaths, and creatives how to master the art of a  happy, healthy & successful life. I am Expert in Self Management, People Management & Self confidence and founder of Art of a different, happy, healthy AND successful life.

Today I feel happy, healthy AND successful, but it has not always been that way. When I quit my parent's house I felt lost, struggling in my relationships, at work, and in my overall life. Still, years later, after having finished my studies, I felt unhappy, overwhelmed, chronically ill. I was wondering what school was for because even if I had two university diploma,  a great job, I felt unable to manage my life. One day someone said to me: I don't know why you are lacking so much self-confidence. It was the day when I began a long journey. After having researched for years on the topic, I discovered self-confidence is important in order to be happy, healthy and successful in life, but it is not enough. I created a 9 step roadmap to master the art of a happy, healthy and successful life using powerful tools. And it worked. Today I know that we can be happy, healthy and successful in life, have a job we love, create longlasting and healthy relationships, improve our health, get rid of chronic pain, have success, be self-confident when we have the right skills & tools.
Learn how I mastered the art of a
different, happy, healthy AND successful life.

"Real little voice that helps you when everything is not rosy,
Julia Noyel does not hesitate to release the dashboard to schematize
the remedies of your malaise. Her three books speak for her, she's a real pro.
Picasso of psychology? Baudelaire of the organization?
Much more than that! You have the impression of talking to a charming blonde in
a bar so that it presents the audit of your life and especially … Real solutions."
– Petit Paumé 2017

Ready to live a life that makes you happy, healthy AND successful?
A different, happy, healthy & successful life
Happy, healthy & successful at work
Happy, healthy & successful relationship
Happy, healthy & successful children
Join me in the adventure of mastering the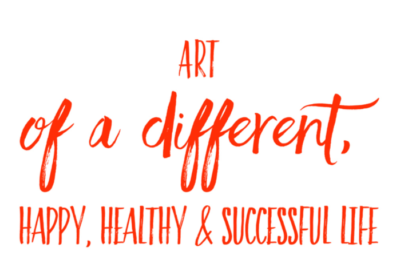 Let yourself be inspired
Here you will get simple-creative, intuitive, natural and efficient tools that are fun, inspire and help you to feel safe, strong, self-confident, proud, creative, beautiful and calm and lead a different, happy, healthy and successful life. You not only get tools that will make you feel better immediately, but tools you can use over and over again, every single day. And I have all tested them for you!
Simple
Creative/Intuitive
Efficient/Energetic
What you can expect when working with me.
You'll discover ways to:
know & understand yourself

, strengthen your self-esteem,

gain more (self)-confidence

shine

and show you fully, know how to market and promote your self

live a healthier life

, feel better in your body, be more centered, become aware of the causes for your pain

attract the positive

,

get rid of negative energy & beliefs

, protect against toxic people & situations

create better relationships

, understand & handle people with different personnalities
be

authentic

in every situation and stay true to yourself and with others so that you

are proud of yourself

be seen, heard and

overcome conflicts

(at work, with spouses, children, friends), better

handle criticism

create an environment

(work, relationships, etc.) that makes you feel good, inspired, and proud

ride and express your emotions

(reducing jealousy, reducing anxiety and stress)
feel calm and secure, energetic, autonomous and happy

achieve your goals, move forward with your creative projects

and finalise them
have

more time for yourself, your partner, your friends

attract

more Love, Happiness, Passion, Energy, Success and MONEY.
You want to get more personalised advice on how to master get more self-confidence, raise self-esteem and master the art of a happy, healthy AND successful life?
Contact me to book your
private coaching session
The first small step to your new life starts here
Why you should think twice before following your intuition when raising your child
Have you ever wondered if listening to your intuition is all you need when it comes to raising your children or what it needs to raise happy, healthy & successful children? Well, you are not alone!
If you want to change your life don't do this
Do you know the following situation? You are unhappy and you are quite clear about which kind of life you would make you happier, you would like to change, but sometimes you have some minor doubts about your intention as your ideal life seems so different to other people's lives. So in moments of doubts you call your family – maybe your mom, your father, your sister…
How to attract your dream life
Well, I remember the time when I was chasing after things, happiness, after success. I worked hard, I spend all my time on my work, thinking "well, when will you finally succeed in what you are doing?" But I also remember a time when everything was easy, life was so beautiful, I felt happy. Everything was easy. I felt so good. Customers called me. Success and money came to me easily. What had happened?
6 Risky Mistakes Parents Make when wanting to raise happy, healthy & successful children
While teaching and researching over years in the field of parenting I see many of the same risky mistakes being made by parents who want the best for their children. They put all their effort and are then disappointed that their children struggle in life once grown up adults. In this article you will pick up some advice in order to avoid some common mistakes.